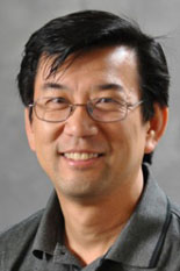 The University of Texas MD Anderson Cancer Center
Departments of Melanoma Medical Oncology and Immunology
Cancer immunotherapy, the use of the immune system to combat cancer, is a rapidly emerging field of research that has recently gained foothold in the clinic as a treatment modality. My laboratory works on the development of immunotherapies for the treatment of cancer, in particular adoptive T-cell therapy. Adoptive T-cell therapy involves the isolation of T-cells from the peripheral blood, followed by enrichment and expansion of tumor-reactive T-cells for infusion into patients with cancer. We performed several first-in-man studies using ex-vivo expanded antigen-specific T-cells that demonstrated long-term persistence of infused T-cells with encouraging clinical results, sometimes complete long-lasting responses, and more often a significant delay in time to progression. Our research is focused on developing adoptive T-cell therapy in combination with other immunomodulatory reagents including checkpoint inhibitors, vaccines and biological as a treatment option, and defining the intrinsic and extrinsic immune parameters for an effective, durable response.
Basic science research in the lab encompasses the fields of T cells, Tumor Immunity, Immunotherapy, Lymphocyte biology.
In my laboratory students would gain exposure to basic concepts of tumor immunology, translational science, and lymphocyte biology as well as acquire specialized skills in several areas of cellular and molecular biology including T cell culture, cell signaling, multiparametric flow cytometry and single cell analysis.
Education & Training
M.D. - University of Manitoba - 1986
Programs
---
Faculty Development
---
---