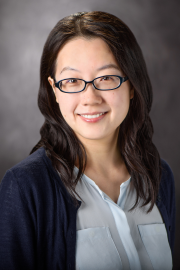 Wantong Yao
Regular Member
Assistant Professor
The University of Texas MD Anderson Cancer Center
Department of Translational Molecular Pathology
The long-term goal of my laboratory is to build up a highly successful research team and work closely with fellow scientists and physicians to continue exploring the basic and translational problems of pancreatic cancer.
We are currently using proteomic, genetic, molecular biological as well as biochemical technologies to identify context-specific druggable vulnerabilities required for oncogenic function in preclinic model system, such as genetically engineered mouse model and patient derived xenograft model. We have been focusing on gaining deep molecular insights into the complicated array of oncogenic Kras-dependent (published in Nature, 2019) and –independent (published in Cell, 2014) events driving tumor progression to discover novel therapeutic approaches that target mechanism essential for cancer cell survival. A few potential projects are:
Apply an in-house unbiased integrated target-discovery platform to identify novel therapeutic susceptibilities for pancreatic cancer and its environment
Dissect the detailed molecular mechanisms by which the identified novel targets regulate cancer cells and immune cells
Determine the cancer preventive impact of the genetic and pharmacological interruption of pro-cancerous events, Kras signaling and inflammation, on pancreatic cancer development and maintenance
Elucidate functional and targetable players of oncogene-dependent and -independent events in metabolic reprogramming, metastasis as well as drug resistance
A tutorial in my laboratory will provide mentoring and hands-on experience with extensive training in topics and basic/advanced techniques that will be imperative for initiating a successful research career. A student joining the lab would also join a wide collaboration network across MD Anderson and other institutions.
Education & Training
PhD, Fudan University, 2012
Research Opportunities
---
Programs
---
Faculty Development
---
---